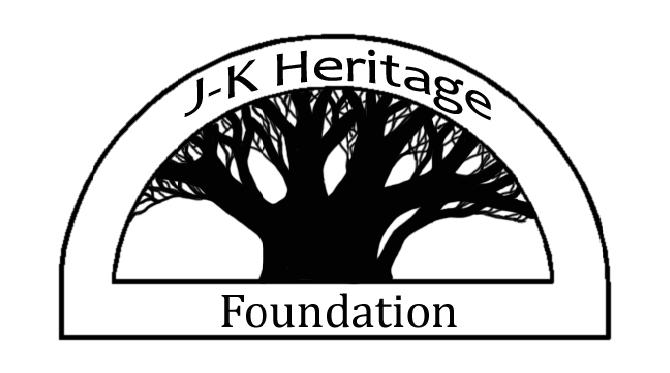 JKHF Gifts are Tax Deducible.
"Business" Supporters:
Bennett's
Kendrick Hardware
701 E. Main
Kendrick, Idaho
Red Cross Pharmacy
509 E. Main
Kendrick, Idaho
First Bank of Pizza
Highway 3
Juliaetta, ID
Simple Joys Antiques
and Gifts
609 E. Main
Kendrick, Idaho
...and BOOK, too!
918 6th Street
Clarkston, Wash.
2013 JKHF "Southwick and Cedar Ridge History" Publication: Will be available at a $40.00 purchase price on Saturday May 25, 2013 at JKHF's Kendrick Locust Blossom Festival locations--in a booth in front of the Fire Hall and at the Grange Building. After the Festival local purchase sites are Red Cross Pharmacy and Bennett's Kendrick Hardware. Mailing Purchase Contact: Sharon Harris
2013 JKHF "Kendrick Historical Tour" DVD Publication now AVAILABLE. Contact: Sharon Harris. Also can be purchased for $20.00 at our Locust Blossom booth locations.
2013 Locust Blossom (Sat. May 25th) Participation--in a booth in front of the Fire Hall and at the Grange Building
Publication Sales: Both locations

Grange Hall Displays:

~Joe Fruchtl Kendrick Brick Factory Display: 1898 - 1913--From Mary, Tom & Niki Lee Collection

~Early Day Logging Remembrances Display--Logging Items on loan from Tia Pomponio

~Southwick and Cedar Ridge History Display

Historical Kendrick and also a Early Logging Film Showing at the Kendrick Fire Hall 1:00 - 4:00

Raffle Tickets For:

~Fraternal Temple Building Fund

~Southwick & Cedar Ridge History Book -- No Purchase Necessary
We are APPRECIATIVE of our 2013 PROJECT Financial Contributors!

In addition to shopping locally, we urge you to support the following sources:
| | |
| --- | --- |
| J-K Newspaper Microfilming & Microfilm Reader: | Kendrick Fraternal Temple 2nd Floor (our future home) & Brick Repair Gifting: |
| JKHF Member Donations | Clearwater Power Company |
| General Public Donations | Cannon Electric |
| | Potlatch Corporation |
| | Tri-State Outfitters in Moscow & Lewiston |
| | J-K Recreation District |
| | Avista Power Foundation |
| | Northwest Farm Credit Services |
| | JKHF Member & General Public Donations |
| Pending Grant Requests: Idaho Community Foundation's Northern Region Greatest Need Fund and Wells Fargo Bank | Pending Grant Requests: Idaho Forest Group, Stella Jones Corp., TDS, Moneysaver, Latah County Community Foundation |
You can HEAR us now! We have a "sound system" thanks to Latah County Community Foundation grant funding. The portable amplifying system will be useful on business district and home historical tours, at our meetings and other educational group gathering sessions.

K-J and area Newspaper Collecting and Microfilming: Because newsprint deteriorates rapidly JKHF is collecting ALL our service area's newspaper publications to then microfilm. We have a good start on the 108 years of Kendrick Gazette publications however are searching for many "gap" editions. Kendrick also had a 1904 "The Canyon Echo" publication. Juliaetta had several newspapers: The Gem, The Potlatch, The Juliaetta Advance, Thee Potlatch Press, The Register, The Potlatch Herald, The Juliaetta Enterprise, the Independent, The Juliaetta Record, and the There Juliaetta Sun. Cameron had The Potlatch Herald and Wyckliff Smith published the Potlatch Herald for Southwick also. Kendrick Hardware is the collection spot for us to retrieve your newspapers. Upon acquiring grant funding a microfilm reader will be purchased for public usage so these gems, containing invaluable pieces of our history, will be forever available.

2013 "HOME" Preparations Overview: JKHF looks forward to our new home being located on the second floor (2,580 sq. ft.) of the 110 year old 8,200 sq. ft. Kendrick Fraternal Temple building. Because of rejuvenations and energy efficiency updates, to be completed in late 2013, JKHF's space allocation will allow for meetings, educational sessions, historical research, archival storage, and will provide Kendrick with its only historical museum. Archival storage, preservation and research currently are provided. A JKHF computer and a microfiche reader are useful assets already in place.

The unique and much admired external brick work displayed on this building is also in need of attention. Some of the bricks used in 1903 came from Kendrick's Fruchtl Brick Company! Kelly Emo from Emo's Masonry, Gutters & Roofing, located in Deary, is the contractor for this multi-phase brick project.

2012-13 Historical Tour Project Overview: JKHF accepted the comprehensive care of the 16-year-old Juliaetta and Kendrick Walking Tour. Our first priority has been accomplished with the 30 K-J business district signs installed and 35 historic home signs purchased. A spring 2013 installation is planned for the J-K historic home designations. Both communities individually will have a tour booklet and DVD published. Kendrick publications will go to press in January 2013 with Juliaetta's planned for mid-summer. Walking Tour items will be available at Kendrick Hardware and other business supporting partners with the project being completed prior to September 2013.
---
---
How to SHARE KEEPSAKES with us:

Milt at Kendrick Hardware (701 East Main Street) can scan any photo, negative or slides you wish to share with the JKHF for present and future generations. The shared item will then be returned to you. Cross references will be made so others can easily enjoy what has been provided to our archives. This site's Research Links link provides diverse research possibilities. Some JKHF photo archives can be viewed at the link we share with Milt Patterson's Photograph.
---
General CONTACT & Publication Purchase INFORMATION:

Telephone & E-Mail contact: Sharon Harris, President (208) 289-4622 sugie@dishmail.net

JKHF Postal address: P.O. Box 37 Kendrick, ID 83537

Webmaster: waider@tds.net